| | |
| --- | --- |
| Site | www.xcams.com |
| Languages | English, French, Dutch, Spanish, Italian, German |
| Payment Options | Visa, PayPal, Pay Safe Card, Skrill, Bitcoin |
| Pricing | $4 per Credit |
Pros
Simple homepage
Adjustable layout arrangement
Multiple payment options
Cons
Few active cams
Very few male models
Extra credits required to control interactive toys
Few chats feature
Xcam is an interactive webcam sex site with compelling models and activities. Naughty models show off their amazing bodies, and viewers worldwide enjoy these satisfying performances.
There are limited search options, but it has a very smooth interface. You will also enjoy little competition, as they are very few viewers. It's their loss; they don't know what they are missing out on.
Signing up at Xcam
The registration process on Xcam is very straightforward. Upon opening the site, a form pops up on the screen. All you must fill in is an active email address and a password.
You are not asked personal questions like age, marital status, address, etc. It is also advisable not to use business emails or recognizable usernames.
A bonus option offers new users 25 free credits for a minimal time. The offer lasts five minutes, so if you are a slow typist, your loss.
Payment details are not required, only during payments. You will be active as a guest user without purchases, with limited features. To get the best part of the webcam, you would have to pay.
Models
Many sexy and erotic models are on Xcam, ready to have intimate and sensual experiences with you. Believe me when I say all models have the desire to fuck you but are limited by location.
You get to see a preview before entering the models' cam show to know what they have in store. Some of the stars are multilingual, but most speak English. Regardless of the language, they sure do know how to talk dirty.
There are four categories of models; Girls, Guys, Couples, and Trans.
Girls
Black, white, busty, small breasts, redhead, Asian, name them all! Xcam has a lot of sections under the female category. Female models are the most on the webcam and are very exotic.
They are always ready to put on a show regardless of ethnicity, shape, or colour. Most ladies are below 30, but they are some awesome MILFs you won't mind checking out. Lesbians are also available for intense and sexy cam sessions.
The ladies will do anything you ask, as long as you are ready to tip them. There is also a virtual toys option only for the female category.
Guys
The male section is usually very empty. There are very few models in that section. You can only see 4-5 active in a day. Notwithstanding, they still give quality shows.
Couples
The more, the merrier! Apart from the regular single webcam shows, there are also couples with active live shows.
No matter your kink, Lesbian couples, regular straight couples, and a gang of sexy swingers, you can find them all on the webcam.
If you want to see these models hit in different styles, you can send them a message, but for credits.
Trans
Xcam is one of the few webcams that offer Trans categories, with a lot of sections to choose from. Trannies are not left out of all the fun. They dress cute and sexy and wear hot makeup and wigs to get you satisfied.
They are many trans models on the webcam of different ethnic groups, races, and sizes. Thick and dominant "she-males" are also on the webcam.
Model's Profile
The model's profile is a data page of each model of all stars on the webcam. A lot of information is not put there to maintain anonymity. You get to see basic information about the model, like her stage name, age, sex life, her likes, and her dislikes.
Private and personal stuff about models is not uploaded on their profile pages. You can also find pictures and recorded videos of the model. Trust me; they are usually very sexy.
Prices of their various shows are also on their page. Models have varying charges, but they all fall under a particular range. There is an option to send messages to the models, but it costs a credit.
Below the main profile, you can see other stars like this based on their kinks, fetishes, and appearances.
Xcam Chat Features
To join a live cam session, you have to click on the model's photo on display. You get a preview of what you are to expect, and then you have to pay. There are three broad price ranges, 5 credits, 10 credits, and 15 credits.
When you join the live cam, you can send texts to make requests, but you will have to tip them for the performances. There are emojis and reactions to show emotion and passion.
You can see other live models by the side of the ongoing show and easily switch cams. In case you run out of coins, you can easily refill them with the tap of a button and other steps that follow.
There are two major types of users, the free user and the paying user. The free accounts could be more enjoyable. You can chat with the models, watch the cams and leave comments, but only for 15 seconds, which is too little to get anything really done.
A paying user can access all available shows, including private and VIP shows. Live cams still last for 15 seconds unless they pay. You can also control the model's sex toy when you pay. There is no premium user subscription. All viewers that pay receive similar features.
One of the downsides of the Xcam is the very limited number of chat types on the show. The principal chat rooms are;
Free chat
The free chat is basically for the users that don't pay. Everything under this feature is just for 15 minutes.
Premium chat
The premium chat is the regular chat on Xcam. After you pay, you can put on your webcam, but you can't put on your microphone. However, while you are live other viewers can chat with the model, but they will not be able to go live like you.
VIP chat
The VIP chat mode is the crème de la crème of the chat features. It is more like an upgraded version of the private mode. You can put on both your webcam and your microphone.
Unlike the private show, other viewers cannot join or text the model when you are in a VIP chat. For the period the time is on, the model gives you all of her performance, her attention, and all of her body.
WhatsApp
You can now get your favorite model's WhatsApp number and take the conversation out of the webcam.
You can exchange photos and videos with her. You and your hottie will get strong connections.
Toy chats
Some models enable the interactive toy feature. You will see a button on the top of her page, signifying if that particular model is with a sex toy on her show.
You will see them with vibrators, dildos, and many other toys. It costs 5 credits for 10 seconds.
Xcam Streaming Quality
Generally, the streaming and video quality of the webcams are outstanding. Most models use an HD camera, while few use the lower 756p, which is still also good. Models send their images and host their shows online, so the internet also affects the quality.
You cannot use the two-way cams unless it is a private chat or VIP. Most models enjoy when the users put on their webcams. It makes the experience more realistic, and they are sure of tips from the viewer.
For the best shows, you should use a high-definition camera. During shows, viewers can see the model's fetishes, kinks, and likes so that they can text them according to them.
The mobile site also offers high-quality videos and streams.
Pricing
The current Xcam rate is $4 per credit, but the bigger the package you buy, the lower it costs. New subscribers get 25 free credits after registration. You can use the credits for private shows, VIP shows, and tipping.
Bonuses and incentives are also given to the customers regularly. The shows are pretty costly, but the constant extras the company provides, eases the burden of.
Basic Credit Rates
25 free credits for registration
40 + 25 free credits for $9.99
82 + 50 free credits for $19.99
225 + 110 free credits for $49.99
Payment Methods
Here, Xcam got it absolutely right. They are a lot of payment options, making transactions very easy. They include;
Visa
Mastercard
Skrill
PayPal
Pay safe
Bitcoin, Ethereum, and other digital currencies
The payment process is very easy. You just click on the package you plan to buy, then you fill in your payment details. Different payment options have different charges.
Xcam Mobile Site
If you don't enjoy using a desktop, or you don't have one; don't worry, you are not left out. Xcam has a mobile site, that offers the same content as the desktop version.
For those who enjoy their sex shows private, you have a smaller screen size to enjoy the best slutty live cams. You can also use the two-way cam feature, and you won't need an external camera.
The mobile site has a very user-friendly interface. It is very smooth to use, and –yes, scrolling is better than typing, another perk! Unfortunately, the voice option is not available on the it, so during private and VIP shows, mobile users are exempted from this feature.
Xcam Verdict
Xcam is not very popular in the sex cam industry. It can be attributed to their low number of models and shows. Nevertheless, the user experience is very good.
The absence of special user subscriptions like Premium is another plus. All of the users get the same shows for the same pay. The inclusion of calls and WhatsApp messaging is a very interesting feature. It does not just limit the fun of the website. 
The camera resolutions are very high, and clear, and the interface is very smooth. They have very active customer service, for complaints and reports. 
Male models are very few, hence, limiting the viewers to just men, trans, and lesbians. The payment processes are very straightforward and secure. There are also numerous payment options, which is dope AF. 
So, generally, Xcam is a very interesting webcam with few, but golden features. But there are still a lot of improvements that really have to be made, to increase views and loyal customers. It does not offer a lot, but it is still excellent. I'll give it a 6.5/10.
Frequently Asked Questions
Is Xcam safe?
Yes! Xcam is very safe. The transaction process is very secure and confidential. Users are not asked for their personal information, so no one is traceable.
Your email address cannot be seen by other users and the models. Only your made-up user's name is displayed. The site is solidly encrypted, so there are not serious cases of hacking.
Is Xcam a scam?
No! Frauds are not common of the webcam. It is a real and certified adult stream, and Viewers get what they pay for.
The models are clearly real people, and sometimes, they feature real social media models. The reviews on their pages are also by real viewers, not automated AI bots.
If you have problems with the performance of your model, you can always contact active customer service. 
How to go live on Xcam?
After registration, click on the model you are attracted to. Then click on the private show or VIP show to get started.
Make sure you have an active webcam and a working microphone. Be respectful to the models; they might be slutty in nature, but they still have emotions. Send them tips and emotions to spice up the chat.
Can Xcam be used for free?
Yes! There is a free user option, but it is very limited. You only get 15 seconds for all experiences. To get the best experience, you should opt for the VIP mode.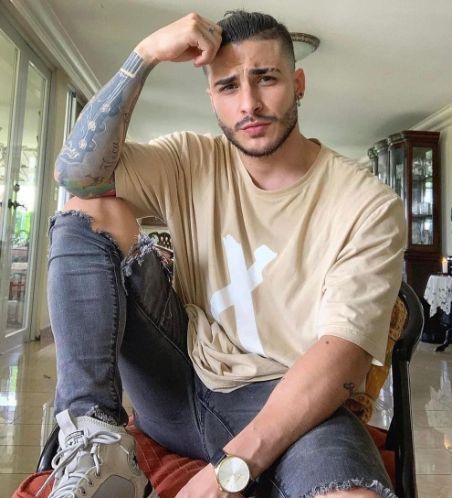 Brian Heimann is a seasoned cam model and expert in the adult entertainment industry. He has worked with top cam sites and knows what to look for when reviewing them.