| | |
| --- | --- |
| Site domain | www.cambaddies.com |
| Language | English, French, Italian, Spanish, Russian, and 16 other languages |
| Pricing | Credit/Debit cards, Local cash vouchers, PayPal, Astropay, Skrill, Cryptocurrency |
| Payment options | $0.11 per Token |
PROS
Large number of selectable languages
Smooth interface
Many interesting models
Cheap token rates
CONS
Total rip off and clone of Streamate.com
Poor video resolutions
Lack of patronage from viewers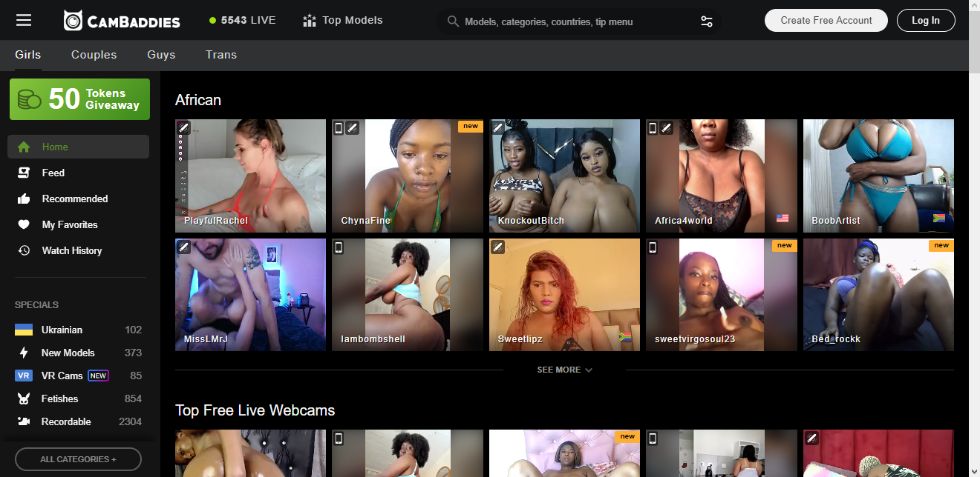 The internet has become a large village and carries everyone along, including the horniest people. Because of this, there have been a lot of live sex show domains all over the web, to quench this thirst, when necessary, one of which is Cambaddies.
Cambaddies is a live webcam sex show, that hosts the sexiest models you will see. They come in different shapes and sizes and are ready to give you wild butterflies in your stomach.
However, this site is one of the numerous clones of Streamate, a highly respected webcam site. It just has a different home interface to avoid 100% copy work. The chat modes and features are the same. It is also completely the same as Livehdcams, therefore not having any trace of originality.
Nevertheless, you can still have real fun while on this webcam, as the models know how to get freaky. In this review, we will be looking at the amazing chat features, models, and other information you need to know about Cambaddies.
Signing up at Cambaddies
The registration procedure is very seamless and straightforward. You have three options to pick from. Either with an email address, without an email address, or with an active Twitter account.
When you are creating an account, you majorly just need a username and a password. But this will not grant you full access to all the features, as an email address is needed for full account activation. So, you will need to include an existing email address if you hope to be a long-term user.
You can also register, and create an account by linking your details to an existing and active Twitter account. I am not a fan of this idea, as I like to keep my stuff private.
It is advisable not to use a traceable email address, to avoid identification and maintain anonymity. Also, new viewers get free 50 tokens on registration.
Models
Cambaddies houses different models of very amazing calibers. There are search bars and hashtags to help you perfectly search for your match.
You will also need tokens to perform actions during chats and interact with models. On Cambaddies, there are four sections to choose from; Guys, Girls, Couples, and Trans
Girls
The girls are the most populous gender on the webcam. They come in different shapes and sizes, to suit your taste. Whether it's the Hispanic, Black, White, or Asian chicks, you can find them all on this webcam.
Female models have virtual toys and can be controlled with token tips and payments. These girls know how to keep the party fire burning, and they enjoy their webcams without clothes on.
There are also lesbian girls for the ladies that enjoy hot lesbian actions.
As usual, the female section is the most interesting on this webcam. They will go to any extent, as long as you are ready to drop in a few tokens.
Guys
Cambaddies did well by not exempting the male section. Hot dudes with amazing buttocks (for those that have man-bum fetishes) give spicy content.
Most times, they are usually shirtless, showing off their amazing bodies. They come in different sizes; from the chubby ones to the athletes, they all have one goal on this webcam- to get you horny!
Couples
If you are a voyeur or enjoy watching other people fuck, you should check it out. This section is like a porn website that came to life.
You can ask the couples to bang in any style you enjoy, but be ready to pay for it. They also willingly flaunt special sex styles, to do a little education for the viewer.
No matter the sex niche, gay couples, heterosexuals, and BDSM, they are all in store for you.
Trans
The trannies are not left out of the fun on Cambaddies. They usually host one of the best shows, because they know how to do their stuff. You can find she-males, pansexuals, and other sexualities you might have never even known.
Model's profile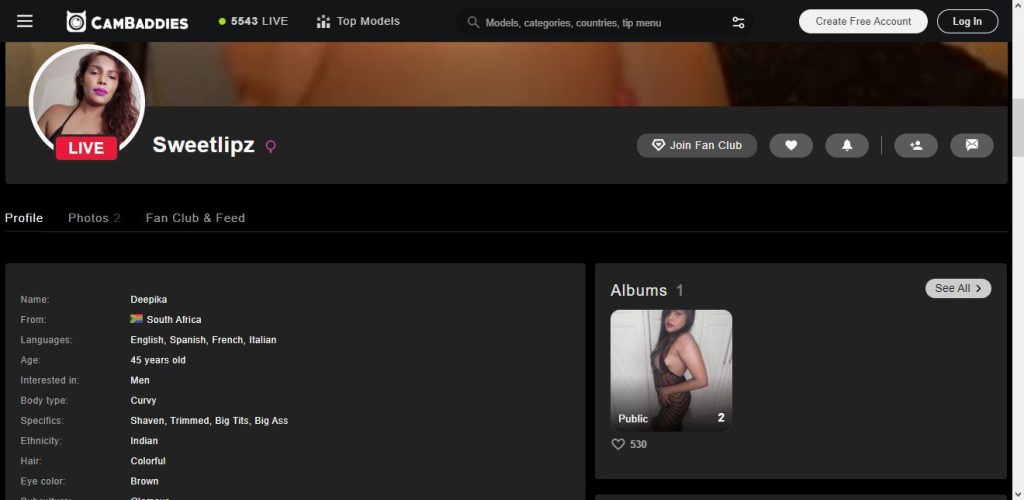 A model's profile is a data page of a particular model. That's where you will find their height, age, hair color, eye color, and other not-so-personal information.
Their fetishes are also included on their profile page, to give you a peek at what they enjoy. When you enter the profile page, you are welcomed by a very sexy short video of the model. It is usually sexy and erotic.
Models also have photo and video galleries, but most of the pre-recorded content demand token payments. The models also have chatroom rules, with the dos and don'ts of their live stream.
Cambaddies chat features
On this sex webcam domain, there are 2 membership profiles, free and premium. Free members are ordinary viewers that enjoy public shows. The free mode also offers access to models' profiles, search bars, and some free pre-recorded videos.
But, if you are in search of interactive activities, you should go for the premium account. The premium subscription plan is based on how many tokens you purchase. Each level has its special features and purchase discounts.
Cambaddies has a special virtual toy, for those that want to watch their model please themselves. You will have to pay, as it is an interactive feature.
The chat modes on this live sex webcam include;
Public sex shows
It is a sex chat room that is open to all viewers, including free and guest users. You can watch any model get sexy and you don't have to pay anything, just create an account and enjoy. However, you will need tokens to perform actions, other than that, it is totally free!
Premium Private sex shows
Premium Private Shows houses exciting models that are ready to do anything for you, but you must be a premium subscriber to access this feature. The model only runs on request and they do amazing stuff. It is an open chatroom, but more interactive than the public room.
Exclusive cam shows
The Exclusive cam show is a one-on-one live sex room where you and your model are the only people present. To have a more realistic experience, you will need webcams and microphones, but if you only want the audio option that is also an option.
Exclusive shows are intimate, as it is more of a heart-to-heart performance.
Gold shows
The gold show is where the party lives on Cambaddies. For entrance to gold shows, the model sets a token target during the premium private shows. The spectator who achieves the goal or surpasses it is invited to a 1-on-1 show.
Only premium subscribers have access to this mode, and the bidding is done in tokens. The 1-on-1 shows last for how long the model decides, and it is really fun.
Awards
Some of the models get awards for how good they are at what they do. These awards are put on display on their profile page, to catch the eyes of their visitors.
Token giveaways
From time to time, Cambaddies hosts shows, where they give out a specific number of tokens to viewers that are online.
Cambaddies streaming quality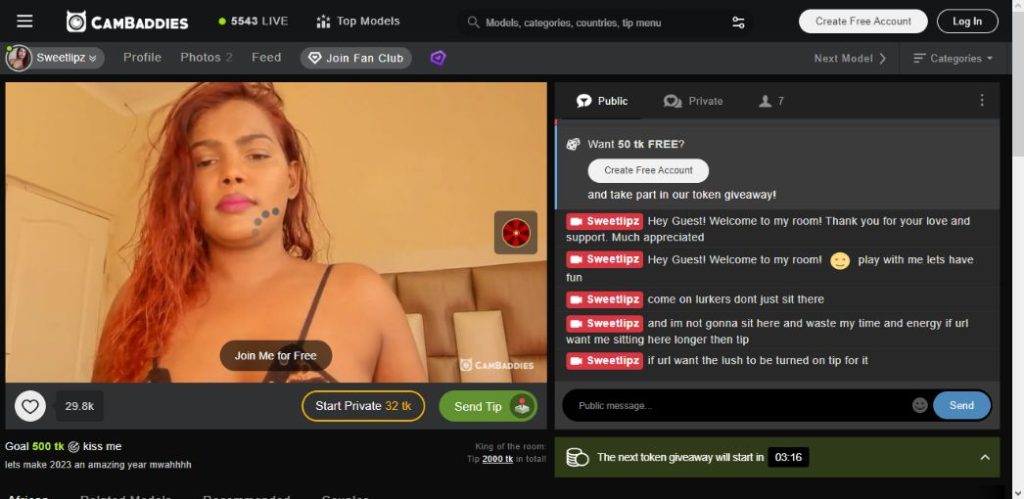 Unfortunately, Cambaddies has really poor resolutions, as very few models make use of HD cams. These models with HD cams are also usually very expensive, as they charge more for their private shows.
Some of the models with 560p resolutions usually have lagging videos and streams. Their streams are usually very slow to load, which is very annoying.
Audio outputs are also not the best, making the streams sound like movies from the 80s. On the plus side, some models have VR cams, and this is a fun feature. The streams are more realistic and automatically have high resolutions.
1-on-1 shows make use of webcams and microphones, so you might need some peripherals if your desktop doesn't house these components. The mobile domain however doesn't need external cams and microphones, as they already come with the device.
Some amazing interactive features boost interactivity, like emotions, emojis, and another form of reactions.
Pricing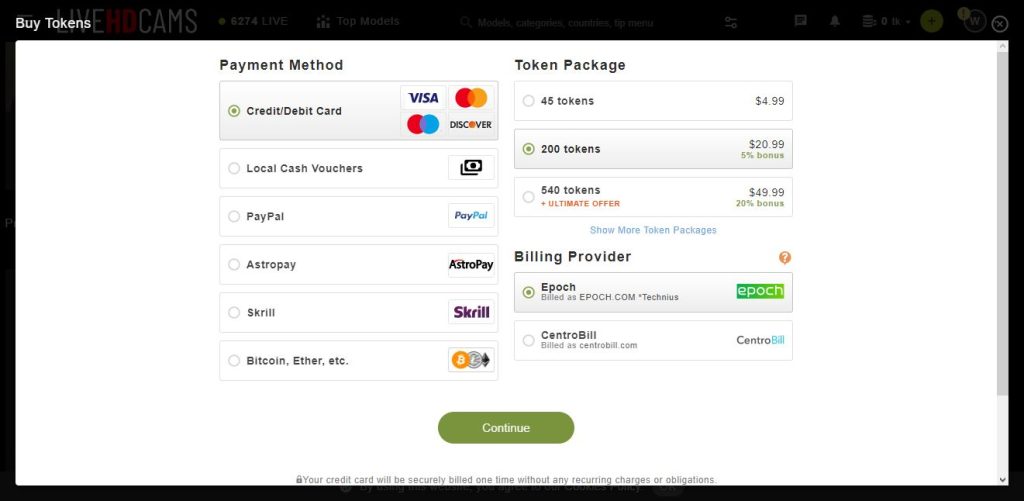 The price rates are affordable on Cambaddies. The token rate is $0.11 per token, but changes are made, as the number of tokens increases.
If you notice, most actions we talk about usually require tokens, as it is a form of compulsory tender on this platform.
There is also an exclusive ultimate member package, but it is only available on credit and debit cards.
Token Rates
● 1 token- $0.11
● 45 tokens- $4.99
● 90 tokens- $9.99
● 200 tokens- $20.99 + 5% bonus
● 540 tokens- $49.99 + 20% bonus
● 1100 tokens- $96.99 + 25% bonus
Payment options
Cambaddies has numerous payments options, therefore making transactions easy and possible by all. There are many platforms to select from, and they include;
● Visa
● Mastercard
● Discover
● Local cash vouchers
● PayPal
● Astropay
● Skrill
● Bitcoin, Litecoin, and other Cryptocurrencies.
Payment is available for all regions around the world, and the only two accessible billing providers for webcam purchases are Epoch and Centrobill.
Cambaddies Mobile site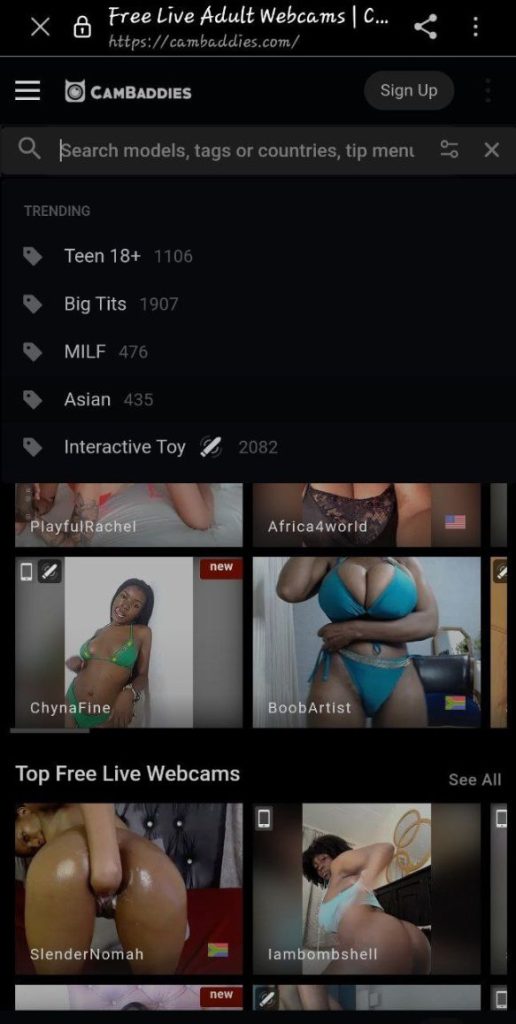 Cambaddies does not have its mobile application on any of the app stores, but you can still get to use it on a mobile device. They have made a mobile website, which functions exactly as the desktop version.
Most viewers prefer the desktop site, because of its obvious edge over the mobile in terms of screen resolution. But I feel there is nothing wrong with having your live stream on a small screen, as it is even better for privacy.
And trust me, it is easier to scroll than type all the time. During 1-on-1 cam shows, you do not need external microphones and webcams, as they come with all mobile devices.
There is no difference between the desktop and mobile content, and website interface.
Cambaddies Verdict
Cambaddies is an okay webcam site, but a lot of people avoid it because it is a clone website. Nobody likes clone websites, because there is a sense of insecurity when on them.
The video output is also below average, as most of the models don't use high-definition cams. The general prices are economical, but costs for Gold shows and tips that models ask for can be a bit expensive.
Based on the activities and models, if you have come across Livehdcams, you will see that they are the same thing. They have interesting models, and they are always ready to get you horny.
The free mode is almost useless, as nothing happens on it. To perform any action, you need tokens, which I feel is annoying. There are 5 leagues of premium membership, and you level up when you increase your token purchase.
Generally, Cambaddies is a cool live sex webcam, but with its issues of cloning, I have to give it a 4/10.
Frequently Asked Questions
Is Cambaddies safe?
Cambaddies is safe, as long as you don't consider the fact that it is a clone. The transactions are sure, and your personal details are not at risk of being leaked.
Is Cambaddies a scam?
On this, I might have to agree that it is a scam, because being a clone site, with low patronage, some of the viewers might be automated bots. However, the models are streamed from the mother site, so they are real. But if you want the main stuff, go to Streamate.
Can I use Cambaddies for free?
If you don't watch sex webcams regularly, then the free mode is very okay for you. You will still stream sexy models on the public chatrooms, but that is all. There are no open chances for actions ad any other interactive activity.
In the free mode, you also gain access to models' profile pages and some of their free pre-recorded videos.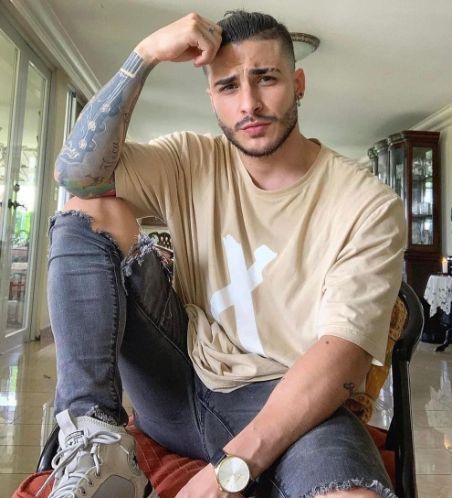 Brian Heimann is a seasoned cam model and expert in the adult entertainment industry. He has worked with top cam sites and knows what to look for when reviewing them.